Vibe Volleyball Club
Your passion starts here.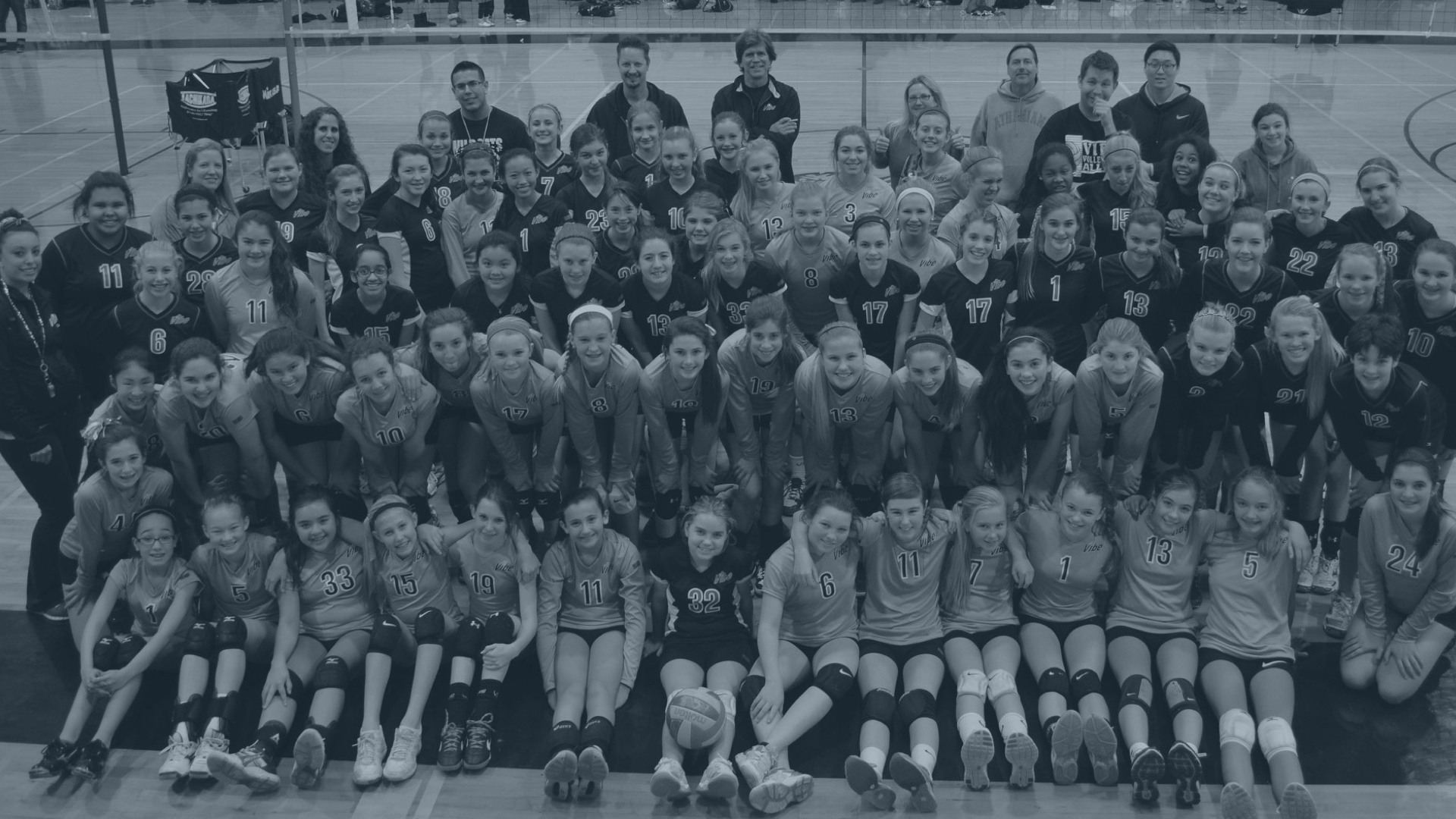 As an Elite club for girl's volleyball in the Danville, Walnut Creek, and LaMorinda areas, we welcome current and new players and families.
According to the High School Athletics Participation Survey conducted by the National Federation of State High School Association, volleyball ranks second in participation behind track and field and ahead of Soccer, Basketball, Softball, Swimming, and many other minor sports. We have seen number of participants grow and the level of play get stronger, so if the trend continues, volleyball will be #1 soon. It is a great game to learn and play with a wonderful culture for all.
To match our level of athletes, we have assembled and continue to train an excellent coaching staff. Our returning coaches and new to Vibe coaches are both proud and excited to be part of Club Vibe. This dedicated coaching staff, our ongoing commitment to improvement, our convenient facilities, and our philosophies are all part of the program for overall player development and excellence. For those new to club volleyball, it is an amazing journey in a wonderful sport. Club Vibe provides an excellent opportunity for girls and their parents to participate, excel, and enjoy both the sport and the life's lessons it brings.
We are also pleased to announce the newest addition to the volleyball community….Vibe's new gym at the Shadelands Sportsmall in Walnut Creek. This volleyball only gym is ready for primetime play and training with the Olympic flooring, specially designed training aids, high ceilings with no obstructions, and a great welcoming atmosphere.
"Volleyball is more than a sport, it's a way of life."
— Anonymous